Tag: champagne posters
Art Deco Poster Sparkling Wine Champagne
by
Vintage_Revival
Shop for Vintage travel Posters online at
Zazzle.com
Vintage Champagne Art Print for Pubs and Bars: This is a art print of a vintage advertising poster for Golden Sable Champagne. Vintage US Advertising Print for Champagne: Golden Sable Champagne – 1929 Winner Napa Valley California.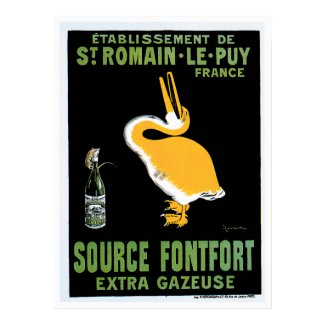 Source Fontfort Champagne Vintage Drink Ad Art
by
redwingshoppe
Check out more Source Posters at
Zazzle
vintage art, vintage ads, champagne posters, source brault champagne, illustration art
L'Instant Taittinger Vintage Champagne Poster
by
yesterdaysgirl
Look at other Champagne Posters at
zazzle.com
L'Instant Taittinger Subject Giant Poster. Vintage French Kitchen & Dining Decorative Poster for home or office. L'instant Taittinger Vintage Advertisement Poster. Taittinger is a French champagne house. L'instant Taittinger, a champagne ad campaign, dedicated this piece of art to Grace Kelly. After appearing on the cover of Vogue magazine, Champagne Taittinger's posters featuring an image of Grace Kelly's regal beauty were viewed as works of art.